BEC-Baltimore/BEC-DC Presents:
The American Geophysical Union Headquarters (AGU): A Net Zero Energy Building Retrofit Construction Tour
Tuesday, February 27, 2018, 3:00 – 5:00pm
Host: Stratacomm & Hickok Cole Architects
Location: 2000 Florida Ave. NW #400, Washington, DC 20009
Street and off-street parking available nearby
The American Geophysical Union's (AGU) mission is "to promote discovery in Earth and space science for the benefit of humanity." In 2015, recognizing their headquarters needed a major renovation, AGU decided to lead by example: they developed a scientific approach to evolve their facility into an influential net-zero building within a tight urban footprint. The tour will examine and discuss several revolutionary designs essential to the building's transformation: solar rooftop photovoltaic array for on-site renewable energy; municipal sewer heat exchange system to recover thermal energy; green wall to improve indoor air quality; water cistern to collect rainwater, as well as condensate water from outdoor air system, for low-flow toilets and on-site irrigation; Direct Current (DC) electrified grid with DC LED lighting; radiant cooling system that uses less energy than a traditional forced-air system; enhanced building envelope insulation, dynamic glass shading and triple-pane glazing; and other performance strategies AGU believes their project will communicate its message of scientific advancement to a larger audience.
By elevating their workplace to a net-zero environment, and developing a renovation strategy that can be replicated, AGU continues to draw the public's focus to scientific advancement and the critical role it plays in the world around us.
Space is extremely limited. ATTENDEES MUST HAVE THEIR OWN HARD HAT AND BOOTS TO TOUR!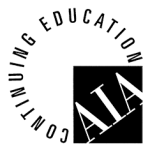 Learning Objectives:
After attending this course, participants will be able to:
Develop an understanding of high-performance renovations.
Expand their understanding of innovative energy, water approaches, and designs needed to achieve net-zero performance in an existing building.
Acquire tools and strategies to apply in future net-zero renovations of existing buildings.
Learn how to incorporate an organization's mission and core principles into project design.