Tour: Johns Hopkins Hospital Skip Viragh Outpatient Cancer Building – Construction Tour
Host: The Whiting-Turner Contracting Company
November 9, 2017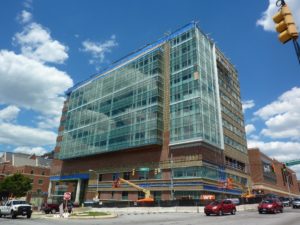 The Skip Viragh Outpatient Cancer Building is a new $100 million, 184,000-square-foot cancer care building at one of the highest elevations in East Baltimore. Slated to open in spring of 2018, the building will provide clinical services to patients with solid tumors, house diagnostic and treatment planning services for new patients and multidisciplinary clinics. The 10th floor of the building will be the site of the Under Armour Breast Health Innovation Center, which includes breast health services, such as nutritional counseling, fitness evaluation and survivorship services. The tour will be conducted through an active construction site and each tour visitor is required to provide their own hardhat and have appropriate footwear in order to gain access to the site.
Space is limited to 25 attendees. Please sign up below to reserve your spot. This is a free event.
The two hour tour begins at 3:30pm. Please arrive promptly with appropriate footwear and a hardhat.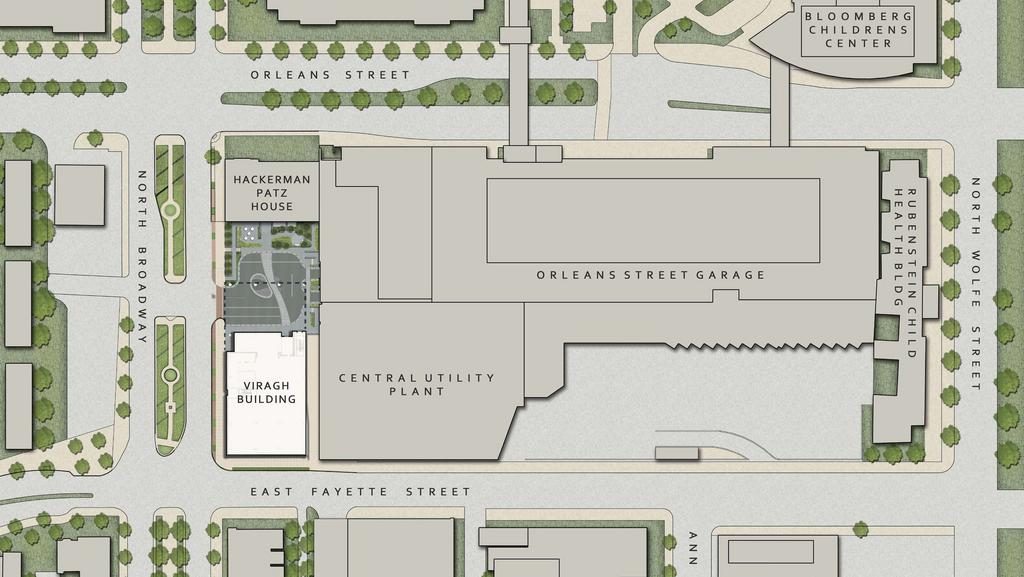 Register for this FREE event at Eventbrite.
1.5 AIA CES/HSW credit will be available for architecture professionals.
After attending the tour, participants will be able to:
Identify challenges for critical tie-ins between existing and new buildings.
Discuss the challenges of designing a building for a restricted urban site.
Describe the various components that make up a rainscreen envelope system
Observe installation techniques for various building envelope and interior components.
Thursday November 9, 2017
3:30-5:30pm
Northeast corner of East Fayette Street and North Broadway, Baltimore, MD
Paid parking is available in the Orleans Street parking garage (visible in the map above) or find other available street and off-street parking nearby.
Presented by: